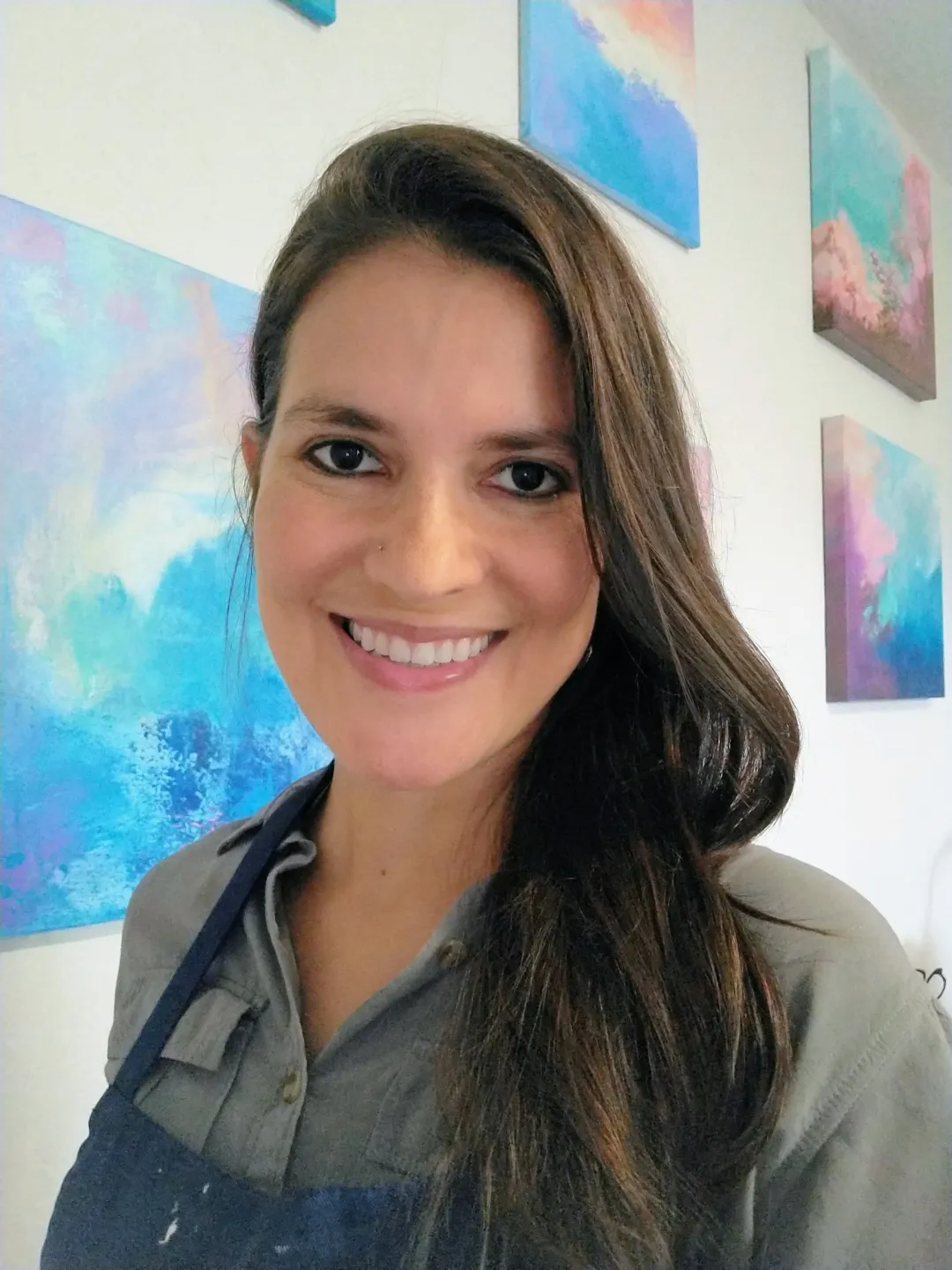 Hi! I'm Lesley.
I spend most of my time in my art studio in Hollywood, FL where I am constantly learning and exploring many things art and business, but my most favorite thing to do in the studio is… you guessed it, painting water! Every subject is unique and special, but painting seascapes is an adventure onto itself and although challenging they also provide a strong calming effect whilst being created. I strongly believe that that effect transcends in time onto the viewers, almost like a peaceful day at the beach. I also love letting loose creating (at times very weird) abstracts, they're so fun.
There are other things I love apart from painting, my world is highly creative. You can find out a little more in the paragraphs below.
Thank you for stopping by! Take a look around, also find me on Instagram and sign up for my newsletter for interesting updates.

My muse, the ocean...
I paint sea escapes because of the alluring wonder of the ocean in its unique chaotic peace, the tranquil exhilaration and soothing screams of wild ocean waves, the enigmatic wonderful world underneath the water, the seeming connection in the horizon of two worlds… sometimes the blues are so similar you barely see a fine line dividing sky from ocean.
But it's not just about its beauty. It's about the power it instills within when you stand before its presence; the thrill of adventure and joy while your immerse in it; the healing in your soul and clarity of thought when you sit on or walk along its shores.

The ocean, the beaches, our lakes and waters are truly special, and while I and many wonderful artists paint them, we're only capturing glimpses of a vast beauty that delivers daily a magnificent art of its own. Let's love it, enjoy it, save it!

Lesley
Let's support the fight against human trafficking! Learn more about Operation Underground Railroad...